Artist – Bio
Richard In Your Mind bring you the MOZZARELLA EP!
Following tradition, Richard In Your Mind return just in time for summer with a new EP clasped firmly in their hands. Its now time for them to set it free and allow the glistening tunes to shine down upon you. Mozzarella is filled with 5 incredible tracks of delight. A truly diverse outing as youv'e grown to expect from this band, one which is sure to remind you why you love their sound so much. You can hear a sneak peak of the lead single Mozzarella here:
And you guessed it! A new Richard In Your Mind album is on the horizon (2013) but for now, there is enough Mozzarella for all!
We leave you with a poem to think about whilst listening to Mozzarella –
What Is Mozzarella?
Richard In Your Mind
had mozzarella happen to them,
unexpectedly.
soon they realised
they had
become it.
as it passes from one host to the next
all become it.
it will drip out your ears.
its a kind of cheese.
- RIYM 2012
---
Richard In Your Mind – MOZZARELLA
01. Mozzarella
02. Secret Message
03. Valis
04. There Goes The Train
05. Stunned
About the Release
Mozzarella is filled with 5 incredible tracks of delight. A truly diverse outing as youv'e grown to expect from this band, one which is sure to remind you why you love their sound so much.
(Digital Only) RELEASED ON ITUNES 30th November 2012!
---
Richard In Your Mind – SUN – RIN013 & RINLP013
01. Vision
02. Maybe When The Sun Comes Down
03. She Took The Sun Away
04. Mountainhead
05. Dimension
06. New Morning
07. Tear Filled Ocean
08. SUN
09. Where Did You Go
10. Aplomb
About the Release
"We have always written about the sun," says Richard Cartwright. "The constant rotation of our planet has meant that we are offered a cleansing, regenerative opportunity every 24 hours with the sun's rising. All life is dependent on the sun, and in honour of our appreciation of the forces that created our sun, and indeed the universe in which our sun is situated we have called our latest and 3rd album, SUN. RELEASED SEPTEMBER 9TH 2011
---
Richard In Your Mind – My Volcano – RIN009
01. Tiny Colossus Face
02. Candelabra Moon Mantra
03. Losing Our Minds
04. Birds
05. I Will
06. Lightning Eyes
07. This Face
08. Mongrowlia
09. The Sun Broke Into Your Heart
10. Creation
11. Edge Off Dreaming
12. Flower Of The Heart
13. Jamaica
About the Release
ALBUM OF THE WEEK – FBi 94.5 FM Sydney, 2SER FM Sydney, RTR FM Perth, Beat Magazine, Faster Louder, The Brag.
My Volcano sees the band expanding their musical vision ever outwards, traversing through fields of lush psychedelia, Odelay-esque party jams, lo-fi antifolk and tribal freak-outs. Richard In Your Mind's ability to write such an incredibly eclectic record is an obvious achievement. Songs are lyrically colourful, beautifully composed, yet can be dark, dreamy, powerful, emotional and explosive all at once. Championing their second full-length album release the band enlisted the producing and mentoring powers of none other than SPOD. The union of SPOD and Richard In Your Mind for My Volcano has ensured a kaleidoscopic and at times euphoric listen. SPOD worked with the band intensely during the lead up and recording, breaking the new material out of it's shell when needed, developing and enhancing tracks, but at times leaving them lo-fi and beautifully raw the way it was always intended. Out of this dream collaboration comes a fresh and exciting band establishing themselves as a creative song writing force with strong, imaginative themes and clever sonic arrangements.
They have successfully fulfilled their vision for album number 2. The partnership between SPOD and Richard In Your Mind was recognized and appreciated when they teamed up on 2009's popular Summertime EP. The EP, released the first day of summer 2009, spawned underground slacker hip-hop hit 'Make it Chill' and served as an enticing appetizer for their 2nd album. Richard In Your Mind was originally conceived as a recording project by former roommates Richard Cartwright (guitar, vocals, harmonica, sitar and other assorted instruments) and Conrad Richters (bass, synth, guitar) in 2006. The band quickly gained notoriety on the Sydney scene for their flamboyant live shows. In December 2007 the band released their debut album The Future Prehistoric to glowing reviews, and went on to spend much of 2008 touring in support of the release. Through 2008 the band toured extensively, eventually adding new members Pat Torres (drums), Jordy Lane (guitar, vocals) and more recently their newest member Brent Griffin (synth, sampler).

---
Richard in your mind – Summertime EP – RINDIG002
01. Summertime Boogie (Do The)
02. Dismantalizing
03. Intranaut (Return of the Space Hindu)
04. Make It Chill
05. Rainforest
06. Gumboots
07. Follow Me
About the release
A motley crew of extroverted dorks, shy bookworms and punch-spiking delinquents, the songs on the Summertime EP felt they didn't need those new album songs to be cool. Instead they started their own club. From the early 90s hip-hop flavours of 'Make It Chill' through to the frenetic 60s- meets-now explosion that is 'Summertime Boogie (do the)', RIYM have crafted a super-fun half hour of music, best served with BBQs, beach volleyball and tasty, tasty naan bread. Richard In Your Mind's Summertime EP is your one-way ticket to party paradise and inner tranquility.

SUPPORT MATERIAL
CLIPS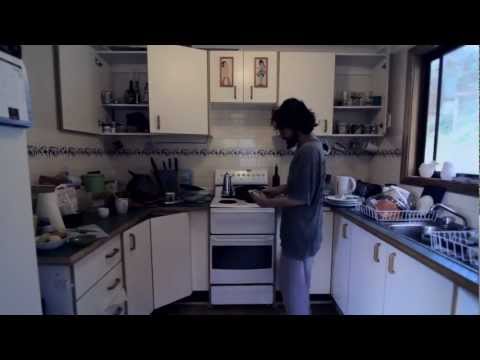 Richard In Your Mind
She Took The Sun Away
3:10
Richard In Your Mind
Vision
5:01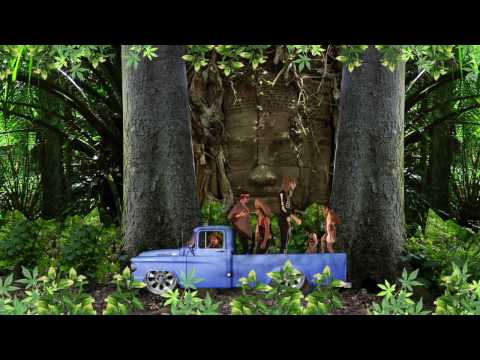 Richard In Your Mind
Candelabra (Moon Mantra Mix)
3:44
Richard In Your Mind
Losing Our Minds
3:00